5 years ago · Archcare
Having a baby is the most incredible, magical, awe-inspiring thing that we will ever do. The first time you see your child it's like your heart grows ten sizes and you'll feel nothing but love and happiness. Or so we're told! In reality, having a baby is a wonderful experience, but it's also exhausting, stressful, confusing, complicated and frightening. It's the biggest responsibility that you'll ever take on, and it's also one that you're never going to be prepared for, AND you have to do it all while you're more sleep deprived than you've ever been in your life! Yet we're still not great at acknowledging that some people struggle with the process, and that for a lot of people it isn't the amazing Hollywood experience that they have been taught to expect. Most of the images we have in our head when we think of having children are like this: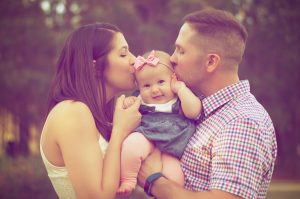 or this: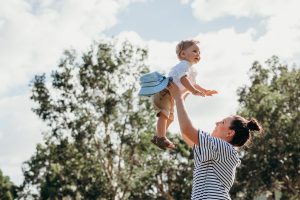 But I think we all know that in reality there's also a lot of this: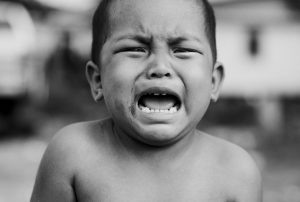 and this: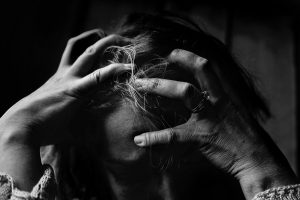 Having just come back to work from paternity leave myself, this topic has been on my mind a lot, so this week we're going to be thinking about postnatal depression, how it affects new parents, how it can manifest, and what we can do to help.
What is Postnatal Depression?
Postnatal depression is a form of mental illness that affects new parents, particularly women. Around 10% of new parents will experience some form of postnatal depression, so it's a very common illness. It's very different to the 'baby blues', which is a period of around a week after birth where women are likely to feel teary, overwhelmed and emotional. This is totally normal and most women will experience it. It only starts to become a concern and something that needs extra attention if those symptoms last longer, start later, or are of increased intensity.
Some of the most common symptoms of postnatal depression are:
A persistent feeling of sadness and low mood.
Lack of enjoyment and loss of interest in the wider world.
Lack of energy and feeling tired all the time.
Trouble sleeping at night and feeling sleepy during the day.
Withdrawing from contact with other people.
Problems concentrating and making decisions.
Difficulty bonding with your baby.
Frightening thoughts – for example, about hurting your baby.
Can you spot one reason why postnatal depression can be difficult to identify and diagnose? If you look at any new parents you're likely to find that they're tired, withdrawn, find it difficult to concentrate and lack energy. A lot of the symptoms of sleep deprivation, along with the emotional stress of taking on such a huge new responsibility, are going to be very similar to the symptoms of depression, and so the illness can be masked or hidden. Also consider how difficult it would be for a new parent to admit to a medical professional that they're having violent thoughts about their own child, and it starts to become clear that a lot of people with postnatal depression fail to seek help. Society has to take some responsibility for this. We have created and maintained unrealistic expectations of parenthood, and admitting that you're struggling or that you're not 100% happy all of the time can be a very shameful experience, particularly for women. Yet we also know that having a baby is one of the most difficult times of our lives! No wonder it's so confusing!
It's also possible for new parents (again, usually women) to develop a condition called postpartum psychosis. This condition is a lot less common, but has much more serious symptoms and needs to be taken very seriously. Some of the more common symptoms of postpartum psychosis include:
Hallucinations.
Delusions – thoughts or beliefs that are unlikely to be true.
A manic mood – talking and thinking too much or too quickly, feeling "high" or "on top of the world".
A low mood – showing signs of depression, being withdrawn or tearful, lacking energy, having a loss of appetite, anxiety or trouble sleeping.
Loss of inhibitions .
Feeling suspicious or fearful.
Restlessness.
Confusion.
Behaving in a way that's out of character.
Postpartum psychosis can lead to situations where the person is no longer aware that they may be unwell, or may be suspicious or reluctant to seek help. That's why it's so important for partners, friends and family members to be aware of the symptoms and be ready to act if they have any concerns. Click here for more information about postpartum psychosis.
What causes Postnatal Depression?
We don't really know for sure, but it seems likely that it's exactly the kind of things that you would expect. It appears that a history or family history of mental illness, social isolation, a poor relationship with a partner or other stressful life events can all act as triggers and bring on postnatal depression, but even without any of these other factors having a baby is a huge, life changing event, and this is exactly the kind of thing that we would expect to be a cause of depression in general.
One thing that we're fairly sure of is that there isn't much that anyone can do to avoid it. There are some general lifestyle decisions that will help to maintain good mental health in general, such as the suggestions found in one of our previous blogs, and you should always speak to your GP if you have a history of mental illness and are expecting, but all the available evidence suggests that it's largely outside of our control. Despite this, many people struggle with a lot of guilt and shame when they are diagnosed, and some feel like they have failed as parents. Nothing could be further from the truth! All it means is that we are all human, and we all need some help and support sometimes.
How is Postnatal Depression treated?
Postnatal depression can be a very lonely and distressing illness, and as we've said, it can carry with it a lot of shame and guilt. But there are treatment options, and as long as you seek help then it's a completely fixable condition.
Possible treatment options can include:
Self-help – Opening up to friends and family and talking about your concerns, leaning on those close to you and asking for practical help when needed, trying to get sleep whenever possible, and taking time to do things that you enjoy can all be beneficial. Remember, these things will not always be effective on their own, so if you need additional support then that's nothing to be ashamed of.
Psychological therapy – As with most other mental illnesses that we've spoken about, the most common kind of therapy is Cognitive Behavioural Therapy, otherwise known as CBT. This is generally prescribed by a GP.
Medication – Medication will usually only be used if the other kinds of treatment have not been effective. Don't worry about breastfeeding, anything you are prescribed will be safe.
Local and national organisations, such as the Association for Post Natal Illness (APNI), and Pre and Postnatal Depression Advice and Support (PANDAS), can also be useful sources of help and support.
If you know someone that has had a baby recently you should make an extra effort to help out wherever you can. Don't just go round and coo over the baby and leave, take round a home cooked meal, give the kitchen a quick clean or offer to watch the baby so they can have a nap. Keep an eye on each other, and if you have any concerns then ask if they're ok or if they want to talk. And most importantly, never shame a new parent for expressing concerns!
Remember, postnatal depression is absolutely normal and natural, and if you do struggle then there is nothing to be ashamed of! It's ok to find parenting hard and to need some help, it's alright to not feel happy 100% of the time, it's ok to be angry and tired and sad and frustrated and overwhelmed and exhausted, and it's ok to admit that you're not a perfect parent immediately. With the right help and support you will be absolutely fine and can enjoy all the amazing things about having a new baby.
If you are a new parent and have any concerns about your mental health you should contact your GP. If you think that you are at immediate risk, or feel like you may harm yourself or someone else, you should always call 999 immediately.
Read more Comments Off on Understanding: Postnatal Depression