5 years ago · Archcare
By Andy – Arch Care Services
Depression is the most common mental illness across the world. The Office of National Statistics estimates that around 20% of the UK population aged 16 and over show some signs of depression. In fact, in 26 countries depression is the most common kind of disability reported. But despite being so common, depression is also widely misunderstood, and there are a lot of misconceptions floating around regarding how depression presents itself and how to treat or manage the condition. This week we're going to be looking at the causes of depression, how depression manifests for different people, and the various ways that it is treated and managed.
What causes Depression?
The truth is, we don't exactly know. If you injure yourself physically it's usually pretty easy to work out how you did it. If you fall off your bike and afterwards are told that you have a broken arm it's probably fairly straightforward to work out what happened! But if you're suffering from depression it's difficult to isolate the exact cause, as it's probably a variety of things or sometimes nothing specific at all. But we can identify some common trends that seem to apply more often than others:
Nowadays we don't tend to ask people to lie down on the sofa and talk about their parents when they go for counselling, but there is a lot of evidence that suggests that things that happen to us when we're children can have a major impact on our emotions when we get older. And it's not always major traumatic events, although these can also cause depression as well. Sometimes it's a general instability or a lack of support, things that may not seem too significant but add up over the years. It certainly appears that what happens to us when we're younger can have an effect on our mental health when we're adults.
Now we're getting into the old 'Nature vs Nurture' debate! There is a lot of evidence out there that seems to suggest that if we have close family members with depression, we're more likely to suffer from depression ourselves. Now, whether this is because there is a 'depression gene' hidden away somewhere in our brains, or whether it's because we're likely to have been brought up and had experiences that are similar to close family members isn't as obvious, but there certainly seems to be a connection.
This is one that most people will understand, because we've all had sad, stressful or emotionally difficult experiences that impacted us afterwards. The death of a loved one, a breakup or a major change such as a house move or job loss can be emotionally straining, and sometimes that strain can stay with us for a while. For some people, these events can be a trigger for a more serious episode of depression.
Our physical and mental health are very closely linked, and changes to one can cause or contribute towards changes in the other. Sometimes those connections are direct, such as a brain injury that may affect the physical structure of the brain, or hormonal problems that impact on the way that the brain produces certain chemicals, or they may be indirect and caused by stress or difficulties in managing a condition, such as chronic or life threatening illnesses, or disabilities that may cause significant changes or limitations to your lifestyle.
Exercise and diet can also affect our mental health, with depression being a common outcome of unhealthy lifestyles and habits. There is significant evidence that physical exercise and a healthy diet can have a major positive impact on our mood, so consider digging out those running shoes! But remember, it's ok to seek alternative treatments (including medication) if that works for you, lifestyle changes may not work on their own for some people.
Drugs, Alcohol or Prescribed Medication
Drug and alcohol use can be both a cause and an effect of depression, which can lead to a vicious cycle whereby people feel low, use drugs or alcohol in an attempt to feel better, which only makes them feel worse, leading to increased use of the very same substances. I could write an entire blog on how street drugs affect mental health, but for now Mind have a fantastic guide.
Depression can also be a side effect of many prescribed drugs, including some anti-depressant medication. Make sure you always read the leaflets that some with your medication and take them as prescribed, and if you have any concerns you should contact your GP immediately, as these side effects can be serious.
The causes of depression are far from clear-cut, and in most cases are likely caused by a variety of different things all acting in conjunction. It's also important to remember that we all cope with things differently, so people will have varying degrees of tolerance to stress or trauma and will react in completely different ways. The same life event could cause me to become depressed and have no affect on you whatsoever, and that doesn't mean that you're emotionally stronger than I am or that I'm a weak person! We are all different and deal with things differently, and that's absolutely fine.
Symptoms of Depression
Depression has come to be used as another word for sad, so when we say the word depression we naturally think that depressed people must feel sad. Personally, when I hear the word depression the following picture pops into my head: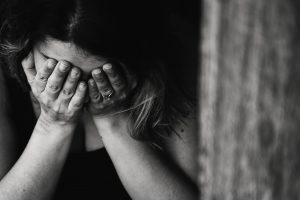 These kinds of pictures are used a lot in the media when they talk about depression, but they're not really a good representation of what a mental illness actually feels like. This might be why some people find it really hard to understand just how serious and difficult depression can be. After all, they know what it's like to be sad, they felt a bit sad last week and then they watched some television and went for a walk and then they felt fine, so why is everyone always complaining about feeling depressed all the time? Since we already know that around 20% of adults will display some symptoms of depression at some point in their lives and that not everyone who has depression is sad all of the time, maybe a better image to use would be something like this: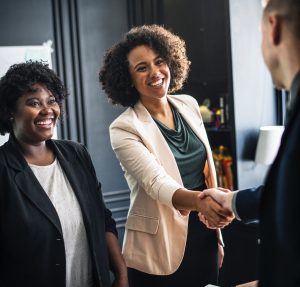 Or this: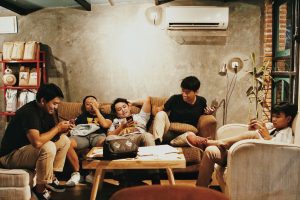 Or even this: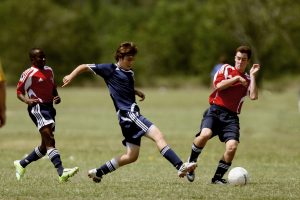 Of course, depression is much, much more than just a feeling of sadness. Some of the most common symptoms of depression are:
Low self esteem, or a feeling of worthlessness.
Intense sadness or unhappiness that doesn't improve.
Being unable to enjoy or appreciate things that would normally make you happy.
Weight loss or weight gain.
Sleeping too much or too little.
Difficulty concentrating or focussing.
A sense of hopelessness or despair.
Physical aches or pains, especially in the head, shoulders, back or stomach with no obvious cause.
Feeling isolated or detached and avoiding people or social situations
Mood swings.
Use or increase in consumption of drugs, alcohol or tobacco.
Moving very slowly or feeling anxious and agitated and moving too much.
Self harm or suicidal thoughts or actions.
Have you noticed that some of these symptoms are complete opposites? That's one of the most unusual things about depression, it can cause completely different symptoms in different people or at different times, but is still classed as the same illness. One person could be tired all the time and sleep too much, gain weight and struggle to speak to people, and another could lose weight quickly, struggle to sleep and have too much energy throughout the day and they could both be diagnosed with depression. This is one of the reasons why it can be so difficult to identify and diagnose, and some people may be depressed and not even realise it, because they don't feel sad.
How Depression is Treated.
Unlike some other illnesses, there is no single treatment for depression that works 100% of the time. The treatment plan will depend on the person and their preferences, the symptoms and how serious the depression appears to be. In general, treatment can be split into three groups:
1. Medication
There are multiple different kinds of medication that are used to treat depression and other mental illnesses, all with their own positives and negatives. Some people are nervous about taking medication because they are worried about side effects, or that the medication might take something away from their personality or 'turn them into a zombie', and this is understandable but may be based on some misconceptions about how some of this medication works. Some people also say that if you use medication that you are somehow masking the problem rather than dealing with the cause, and that it's better to deal with depression 'naturally'. Again, this is an understandable way of thinking about it, but may not be entirely accurate. The evidence suggests that medication can be a very effective way of treating or managing a mental illness, and for lots of people medication has been invaluable. There is no shame in using medication to treat depression or any other mental illness, just as there would be no shame in taking antibiotics for an infection. However, you should always talk to your doctor about any concerns that you might have prior to agreeing to try them out, and follow the instructions carefully. A general guide to the kinds of anti-depressants that are available can be found here.
2. Counselling or Talking Therapies
As I mentioned earlier, this won't usually involve lying on a sofa and talking about your childhood (although sometimes it might!). Nowadays the main kind of therapy available on the NHS is Cognitive Behavioural Therapy, or CBT for short. CBT can be delivered one-on-one or as part of a group, in person or online, and is a short term therapy designed specifically to help us to understand how we think and behave, and how these things might be connected. It is very practical, so you won't be digging through your past or talking about previous trauma, it's more likely that you'll be exploring tools and techniques that can help to manage low mood as it arises. You can find more information about CBT by clicking here. Availability and access to CBT will depend on your symptoms and the area that you live in, you can always ask your GP about any local groups that you could be referred to.
You may also be encouraged to try out some mindfulness techniques, either as part of a broader course of CBT or more informally. Mindfulness encourages us to focus on our daily experiences in the moment, and spend less time worrying about the future or feeling regretful or guilty about the past. Understanding how we respond to certain triggers can help us to change those responses, although this does take patience and practise! You can find more information about mindfulness here.
More traditional talking therapy is still available, but mostly through private practise and you may need to fund it yourself.
3. Lifestyle Changes
This will generally be utilised when the depression is milder, or used in conjunction with other types of treatment. Changes to your lifestyle, whether that be improving your diet, trying to exercise more, cutting down on drugs or alcohol, considering a change in jobs or relationships or spending more time socialising can have a significant impact on mood, and can play a major role in the treatment of depression. It is likely that this process will be your responsibility, although general advice from a GP may be helpful when starting out. For some general tips about the kinds of habits that encourage good mental health, you can read one of our previous blogs here.
The evidence suggests that people may need to try several different things or a combination of different types of treatment in order to identify the most effective plan for them, and this will often take some time, but that all of these approaches are effective at treating and helping people to manage the symptoms of depression.
To summarise what we have covered today:
The causes of depression are complicated and difficult to isolate, and different people will have completely different causes and respond differently to different triggers or life events.
Depression is not just a feeling of sadness. Depression can be a very serious illness.
There is a wide variety of different symptoms caused by depression, and people will experience it in vastly different ways. The same person may even have different experiences over time.
There is no single treatment for depression, and most people will try various plans and combinations of treatments before they find the one that works for them.
If you are worried that you or someone you know may be experiencing depression or any other mental illness, you should either contact your GP or advise them to contact theirs to ask for help. If you need someone to talk to, you can contact the Samaritans for free on 116 123, 24 hours a day, 7 days a week. If you need immediate help or feel suicidal, you should always call 999.
Read more Comments Off on Understanding: Depression